Warning: This Wiki Contains Spoilers! Please Read At Your Own Risk.
Welcome to the

Object Skirmish Wiki

! If you are new here, please read the rules first before contributing.
And we also know that you're
the #1 Object Skirmish Fan!
 ;)
Character Pages We Have
We currently have 82 character pages. You can help us by creating one as well!
CLICK ON ANY OF THESE CHARACTERS TO CHECK THEIR PAGES OUT!
Other Pages We Have
About This Wiki
The Object Skirmish Wiki is a collaborative wiki focusing on an object show namely Object Skirmish which was created by SummericalAnimations. If you've any doubts about editing, policy and guidelines of this wiki, anything related to Object Skirmish etc., then you may leave a message on one of our wiki staff's message wall.
Latest Episode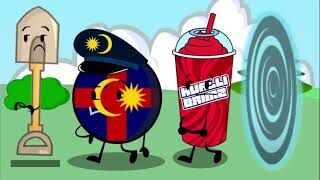 The episode starts with a message on the screen, which is an alert for spoilers, as in, Season 2 spoilers. Then the screen changes to Molaysia sorrowfully sitting on a bench. Gello then walks near the bench and asks Molaysia that is he is still letting those thoughts "devour the inside-out of him"... (more) Previous Episode(s): AUVSIFOR 2a: Le Français conquiert le monde!, BFTI Episode 6.5, BFTI Episode 6, AUVSIFOR 1: A Reboot That Nobody Cares Of, More
Did You Know...
...that "Object Skirmish" is also known as "Item Skirmish" or "Invasion Skirmish"?
...that Purfball was originally going to be a blue-colored Puffball?
...that except Puffy, Speakery, Win Token, Yoylecake, Cupcake, Molaysia, Summery, Flarey, Diamond, and Discordball, there were some other characters which were accessories in BFDIA?
...that the initial Object Skirmish was known as "Object Show"?
...that Miranda and Miranda Cup (some New OCs) are named after the Uranian moon Miranda?
Latest Activities
Track the most recent changes to the wiki on this page.
No changes during the given period match these criteria.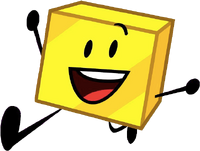 Current Featured Article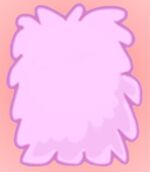 What's this? The backside of PA?? Well, sort of, since this is PA's asset! Assets are basically character bodies and background objects in scenarios which are essential for a episode of a particular show to form. You can also use these assets to make your own fan-favorite OS based object show or a tribute/sponsor to OS!
Want to see more information about this featured article? Click here right now!
About
Welcome to the Object Skirmish Wiki! We are a collaborative encyclopedia about Object Skirmish, which is called the Skirmishopedia. We have 184 articles and 1,146 files since January 14 2021. You can help out by editing them, but read the policy before making your mark!
While we aim to stay as factual and true to the show as possible, we are not gospel. Information on this wiki can be incorrect, and don't refrain from doubting information and voicing your thoughts.
Object Skirmish is an online web-series created by SummericalAnimations on YouTube. It revolves around a bunch of anthropomorphic objects, who are competing in a competition to win the grand prize "An OS", a luxurious fried sheet of paper.
Please add and share your knowledge, but vandalism and unwanted edits may lead to consequences. If you have any problems, leave a message on one of our admin's message wall.
WE EVEN NEED YOUR FRICKING HELP ON THIS WIKI OUT!!!
Fanon
As we try to keep a clean database for Object Skirmish, this wiki is only for canonical Object Skirmish information. We don't want the wiki to be cluttered with fanon material. However, you can add your canonical opinions here, post it as a, or make a page about it on the fan fiction wiki.
Polls
This poll was made in StrawPoll, and you can even vote. This poll has no expiration time to vote.
Summery has already won the poll. If you want an another contestant to win this poll, vote right now!
Link:- https://strawpoll.com/crhrf111e
Recent Blog Posts
Blogs
"Hi there I guess"
I've a recently made a new camp! :O It is COMPLETELY unrelated to Objec…
See more >
Previous Episode
Related Object Show Wikis
See sideways for more object show wikis!